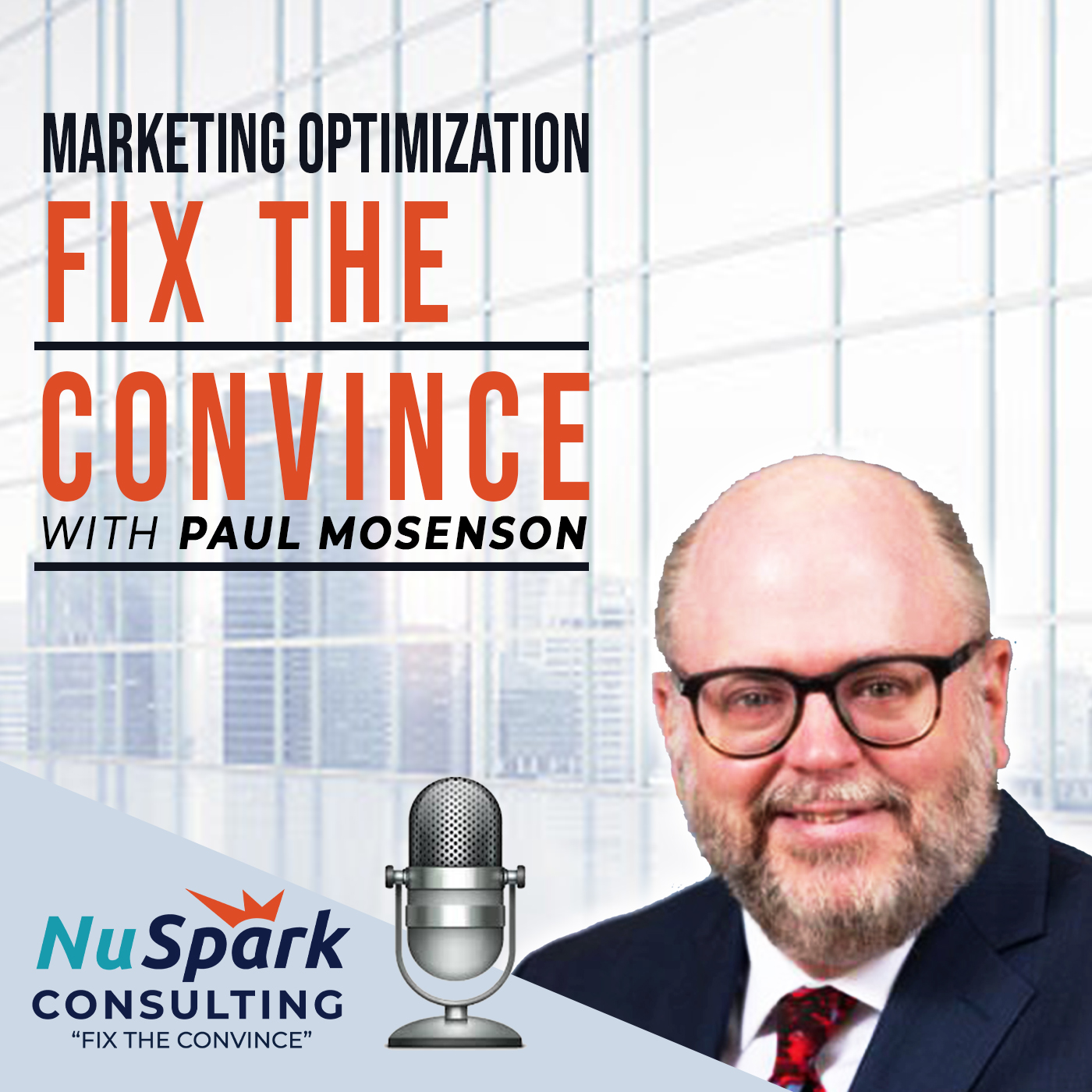 A discussion of AI, or Artifical Intelligence, and how the technology can be utilized properly with yor customer list, with the goal to generate more revenue and ROI via email programs and Facebook campaigns. It's using data to match buyer trends with products they wil most likely buy.  It's really interesting.  And it's part of the Convining process.
My guest is Jerry Abiog is a Co-Founder and CMO of Standard Insights - an AI as a Service growth marketing platform that enables businesses to:
Execute data-driven omni-channel campaigns
Monetize their data to find lookalike customers on Facebook
This helps them target the right person with the right product/service, at the right time. They empower businesses to become more competitive in a data-driven world with marketing precision. Prior to co-founding Standard Insights, Jerry had a consultancy that helped SaaS companies with sales and marketing initiatives.
I'm Paul Mosenson, the host of Fix the Convince and Founder of NuSpark Consulting, a marketing optimization consultancy for firms of all sizes and categories.