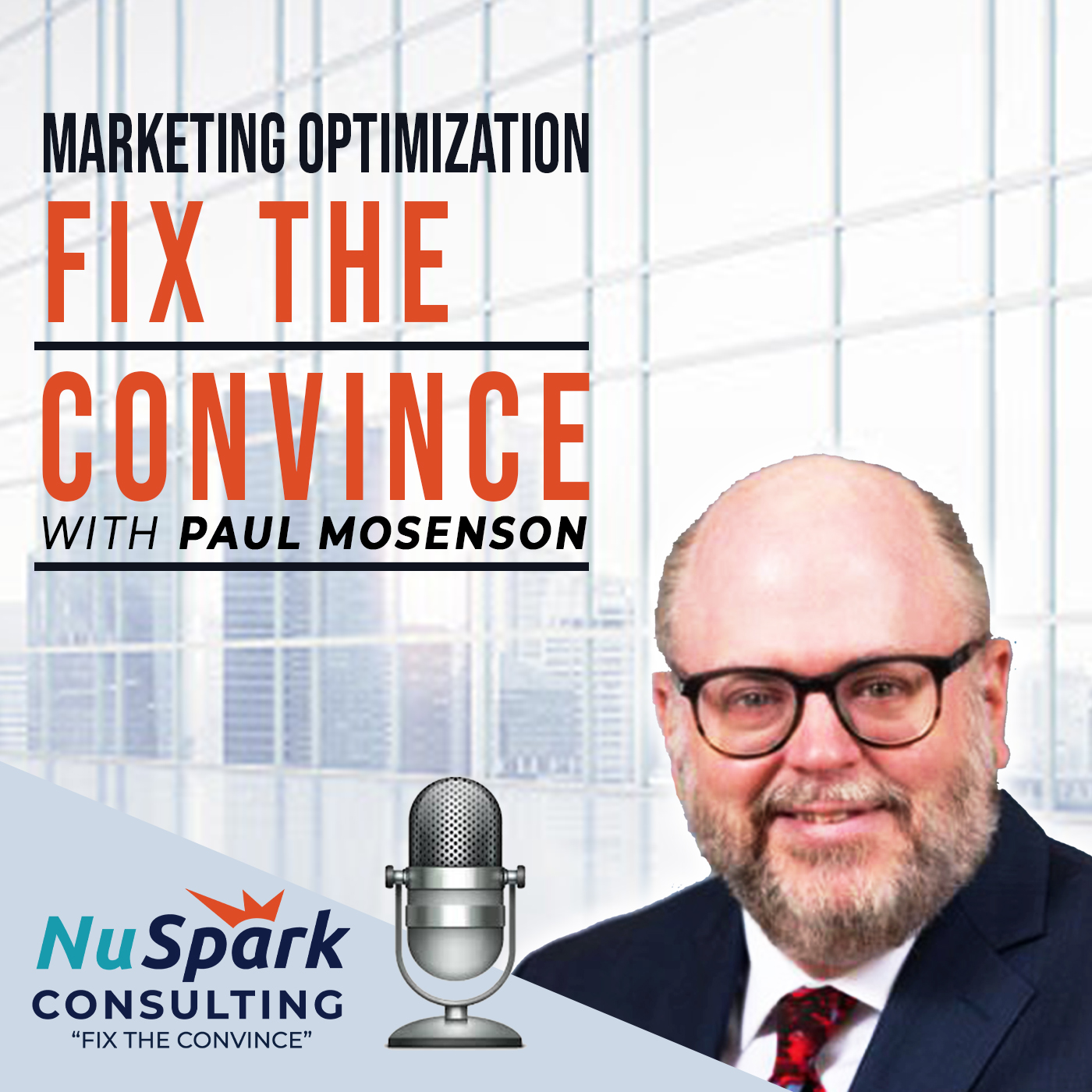 I'm Paul Mosenson, the host of Fix the Convince and Founder of NuSpark Consulting, a marketing optimization consultancy for firms of all sizes and categories.
It's Ok to be anxious. But, also a time to reflect on business.  How to maintain an edge?  Do we keep branding? How to stay in front of prospects and clients.  What are my expectations to myself, my employees, my customers, and my business?
This is a marketing optimization podcast.  And my message is Fix the Convince. And perhaps in the coming days and weeks it might be the right time to think about what needs fixing with your marketing strategy.  You know the words- assess and audit.
Today I review marketing strategy, and items that you should consider to assess right now regarding your messaging and how you market yourself.