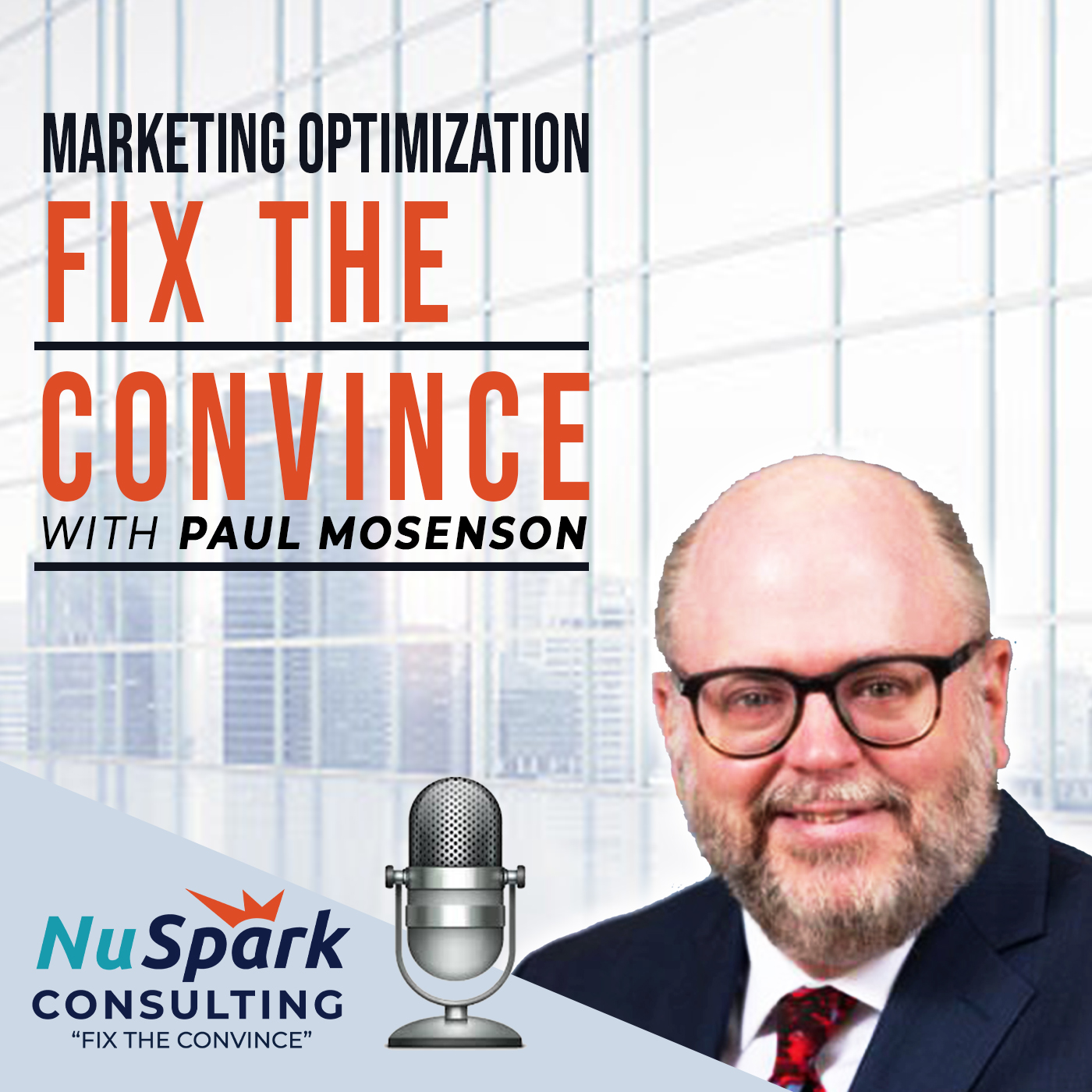 Considering using Intent data as part of your B2B targeting strategy?  Intent data is information collected about web users' content consumption or 'observed behavior' that can provide insight about their interests, and from this indicate potential 'intent' to take an action.  It's all about sending convincing messages to prospects in the market.  Bombora is the leading intent data provider out there, and thus the topic of the podcast.
My guest is Kate Athmer, Sr. Director of Growth Marketing and Sales Development at Bombora. She's responsible for educating prospects on the many ways Intent data can improve the ROI of marketing and sales efforts, while guiding them toward more sustainable marketing and selling practices.
It's a really compelling conversation.
And I'm Paul Mosenson, the host of Fix the Convince and Founder of NuSpark Consulting, a marketing optimization consultancy for firms of all sizes and categories