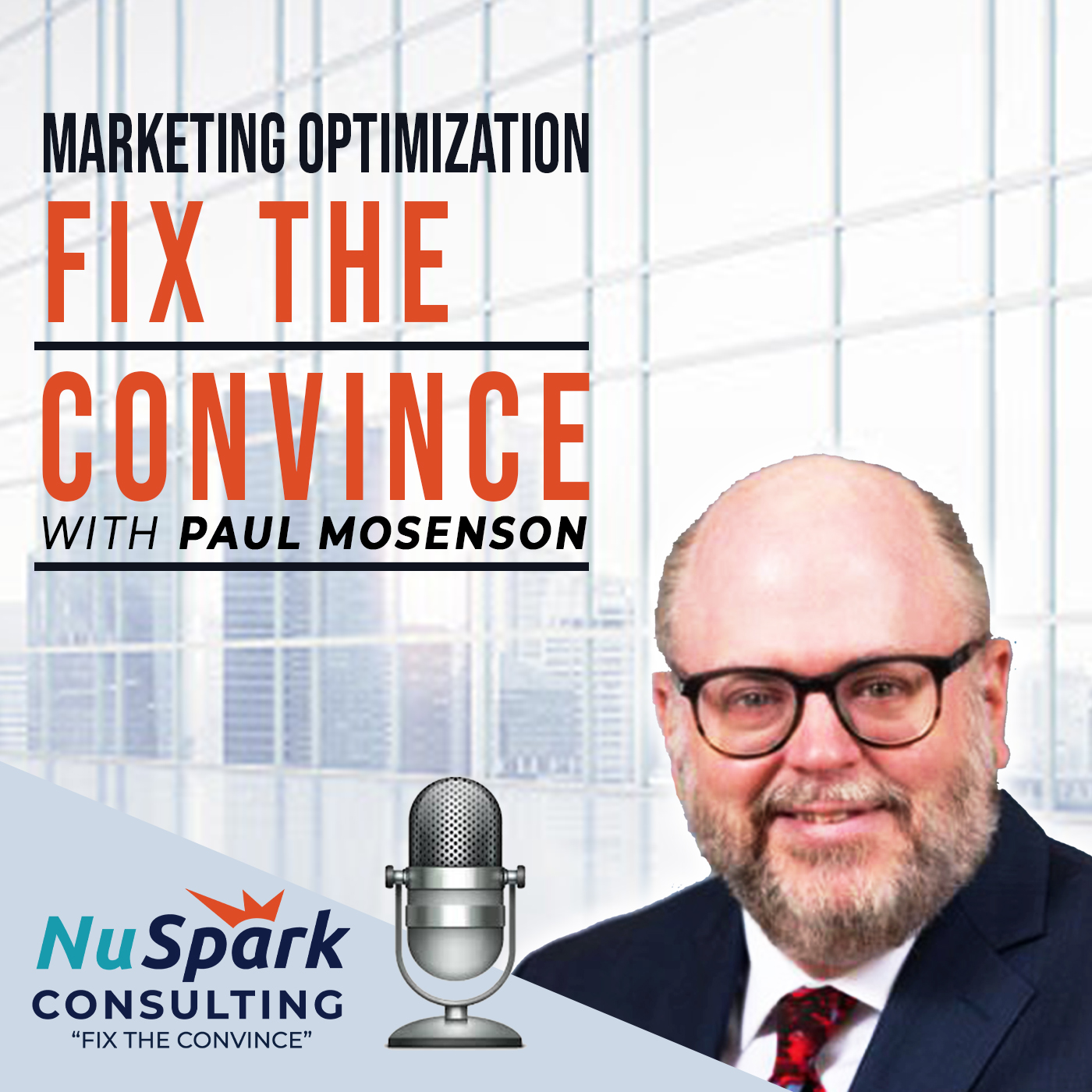 Content marketing strategy.  If you're a B2B firm and wondering how important content is to attracting quality leads and closing deals, then listen to this podcast. My guest is Ardath Albee and we discuss the high level strategy of planning and implementing content that builds trust.
Ardath Albee is a B2B Marketing Strategist and CEO of her firm, Marketing Interactions, Inc. She helps companies with complex sales turn prospects into buyers and convince customers to stay with personas and persona-driven content marketing strategies. Ardath is the author of Digital Relevance: Developing Marketing Content and Strategies that Drive Results and eMarketing Strategies for the Complex Sale. She is a frequent industry speaker and workshop leader, and you'll often find her on the lists of the top B2B content marketing experts to follow. 
Oh and she's accompanied by her dog!
I'm Paul Mosenson, Founder of NuSpark Consulting, a marketing optimization consultancy for firms of all sizes and categories.